Anchors aweigh – lets do science!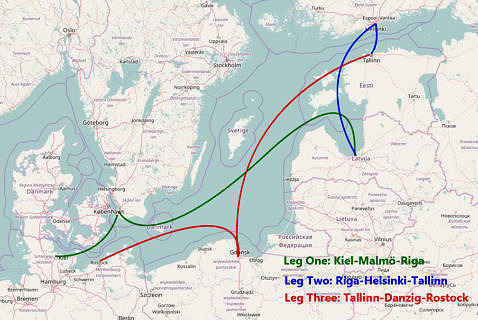 Science sets sail this weekend from a berth at the Seefischmarkt in Kiel! Friedrich- Alexander University of Erlangen-Nuremberg (FAU) President, Professor Joachim Hornegger, will welcome the participants of the first leg of 'Science Sets Sail'. Before the ship slips its berth at 17:00 on Saturday, July 15, media will also have access to the ship for an hour to speak to the participants and take photos.
A sense of adventure and a passion for knowledge are valuable both on a sailing ship – and in science. FAU brings both together to send around 90 students, professors and scientific staff on the three-masted sailing schooner 'Thor Heyerdahl' across the Baltic Sea. Onboard and in seven ports they will conceive new ideas and to promote science.
Sailing maneuvers, scrubbing the deck, cooking for the whole crew: this isn't a cruise ship! Instead, everyone must help. Discovering the unknown, meeting challenges, learning new things. "We want to demonstrate that the university is not just climbing the international research rankings and marking exams," says FAU President Joachim Hornegger. "We want to bring science to life in different and innovative ways."
That's why FAU is sending a sailing ship across the Baltic Sea under the slogan 'Science Sets Sail' for the first time: from Kiel, via Malmo, Riga, Helsinki, Tallinn and Gdansk, and on to Rostock. On board during each of the three separate legs of the voyage will be 15 FAU scientists and 15 guests from neighboring countries. Together, they want to tackle research questions and form cooperative links.
The university is investing in this initiative based on an idea generated by a call to the German research community for innovative, international research marketing. "In extraordinary environments, people have extraordinary ideas," says Thomas Eberle, who has been organising and accompanying the project 'Classrooms under Sail' for several years. In this project, 24 10th graders sail around the world for six months on the 'Thor Heyerdahl'. Now it's the turn of the adults!